We motored into a light easterly wind from Catalina Island to Newport Beach, spotting lots of dolphins along the way.  We tied to a mooring buoy from the Balboa Yacht Club for the first night, then moved to a buoy from the Newport Harbor Yacht Club for a few nights (one of the nicest clubs we visited so far).  The dinghy came in handy for making shore excursions to the Balboa Fun Zone (a touristy area with small rides, carnival food, arcades, etc.), Balboa Island (where we found a laundromat), and the yacht club (where we use the showers and eat lunch).  We also used it to stock up on groceries and get gas for the dinghy.
Three California Sea Lions were on a neighboring boat most of the day and night (for 5 days!).  Every now and then they would get upset over something and bark up a storm, sometimes in the middle of the night!  Sea Lions are differentiated from Harbor Seals by their noticeable ear lobes.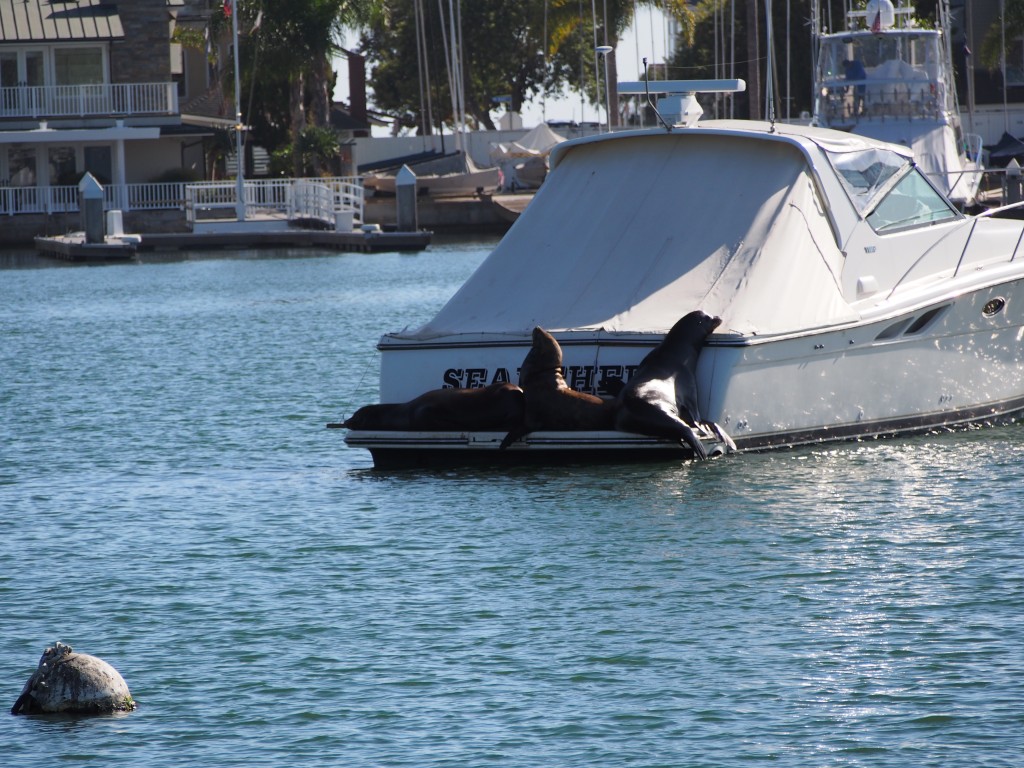 Jacintha and I rode a bus to California Adventure and had lots of fun on the rides.  Her favorite was the Grizzly River Run which we rode on twice, mine was Soaring Over California.  We both also liked the Tower of Terror and Radiator Springs Racers.  Our bus ride home was going well until our connecting bus blew by us in the dark without stopping even though we were waving it down, so we used Uber for the remaining 5 miles.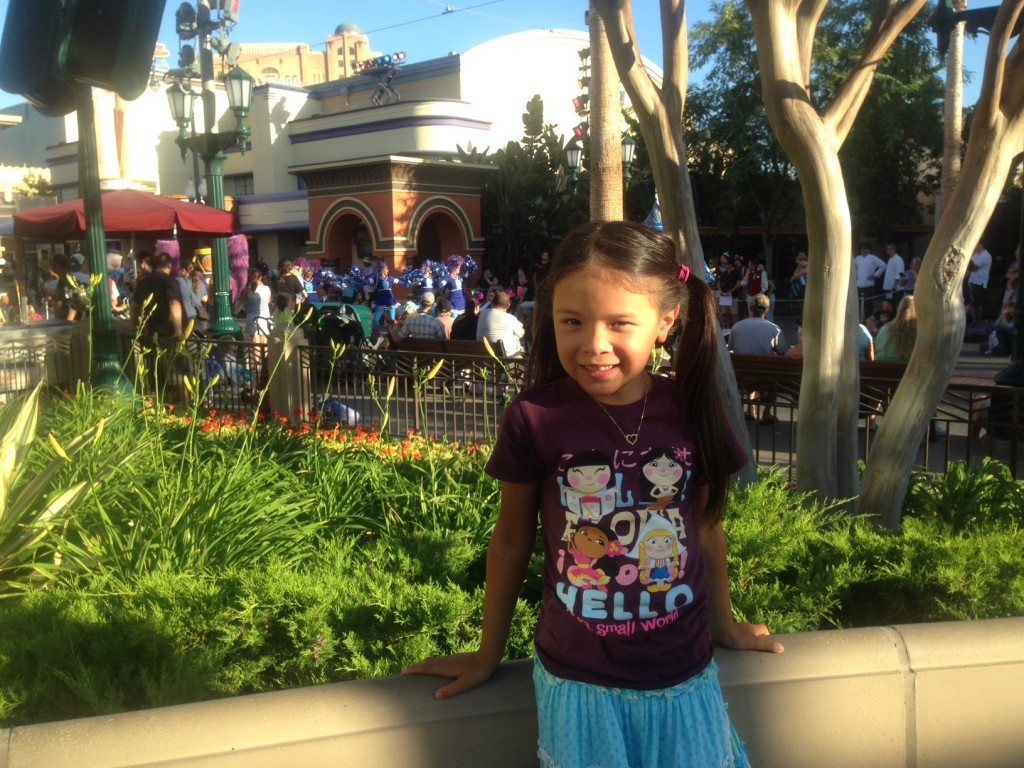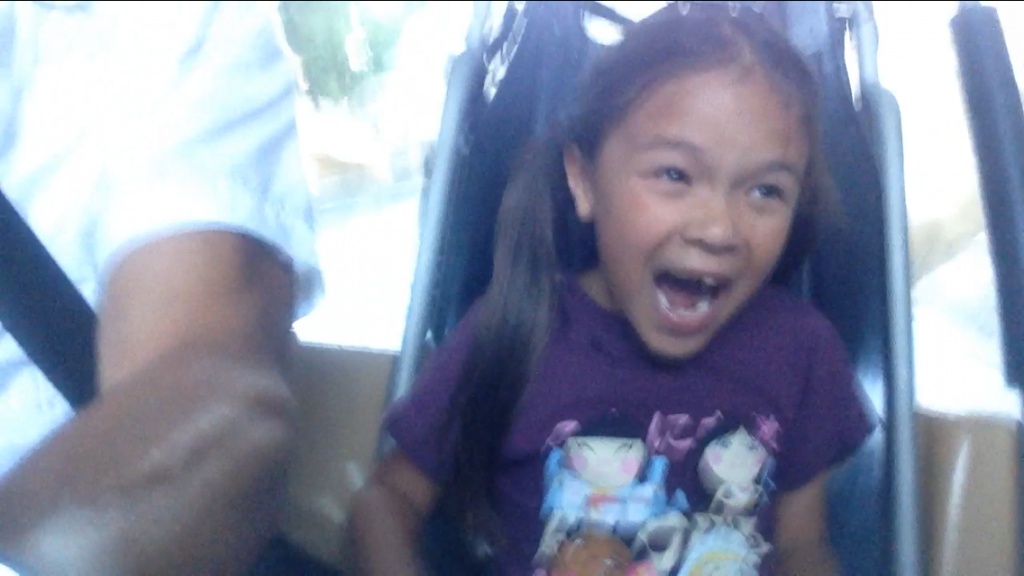 We've been tied to a mooring buoy for 5 days since arriving in Newport Beach, so the only charging we're getting is via the solar panels.  The refrigerator and freezer have been working hard since every day has been sunny and warm, so keeping the batteries charged has been challenging.  The battery bank has 660 AmpHours, which means we should not go above 330 AHrs.  This morning we were at 230 AHrs, but by mid-afternoon it's at 200 AHrs.  We're still using only 3 of the 5 solar panels and the biggest problem is keeping them in full sun (shadows cast by rigging reduces the power output).  When we get to San Diego, I will add wiring and connectors to allow all 5 panels to be used at once.
Misc. Boat Repairs:  We noticed back in Santa Barbara that the mizzen spreaders were unbalanced (port side spreader had more upward rake than starboard side).  So today I went aloft to fix it by pushing up on the starboard spreader.  After my palm got sore, I used a rubber mallet and on the final blow something popped loose and splashed into the water.  I inspected the spreader and found it was the spring retaining ring on the spreader light.  So a little electrical tape now holds the bulb in place until we get to San Diego where West Marine has special-ordered the $5 part.  I also replaced the starboard-side diesel hose that connects the deck fitting to the tank.  I had replaced the port-side hose back in Sausalito because it was preventing diesel from flowing into the tank.  These hoses weren't  rated for diesel and had deteriorated on the inside (the port-side hose was much worse).
Jacintha's Blog:  California Adventure— I was at California Adventure and I saw a British lady with a cute dog wearing a witch costume!  After that I went on a ride where you went on a seat and it lifted you up and you watched a big TV and it looked like you were flying outside of a airplane!  Then we went on a ride where you went on a boat and went down tall slides and got soaked.  Then we went on a ride like an elevator and looked into a mirror and watched yourself turn into a ghost and you went super high up and a door opened so you could see how high you were and it all of a sudden dropped you and you went down so fast that your butt went off your seat.  It was like flying then you bumped into the bottom and it lift you up again!
Jacintha's Blog: Balboa Fun Zone— I was at a game place!  I played whack-a-frog first, then I played a coin game after that I went to a fair then I went on a ferris wheel.  It went around about 30 times in one ride!  Then I went to a candy shop and got a candy container with a toy dog whose eyes could pop out!  Then I got a Sponge Bob Square Pants popsicle.  His eyes were white bubble gum with black frosting at the outside.  Then I went home.